Lilly Pilly Cottage
Book Now
Araluen Park Cottages
Nature Based Environmentally Sustainable Lakes Entrance Cottages
+61 (3) 5155 4998
peter@araluenpark.com.au
Araluen Park Cottages
Nature Based Environmentally Sustainable Lakes Entrance Cottages
Lilly Pilly Cottage
Book Now
+61 (3) 5155 4998
peter@araluenpark.com.au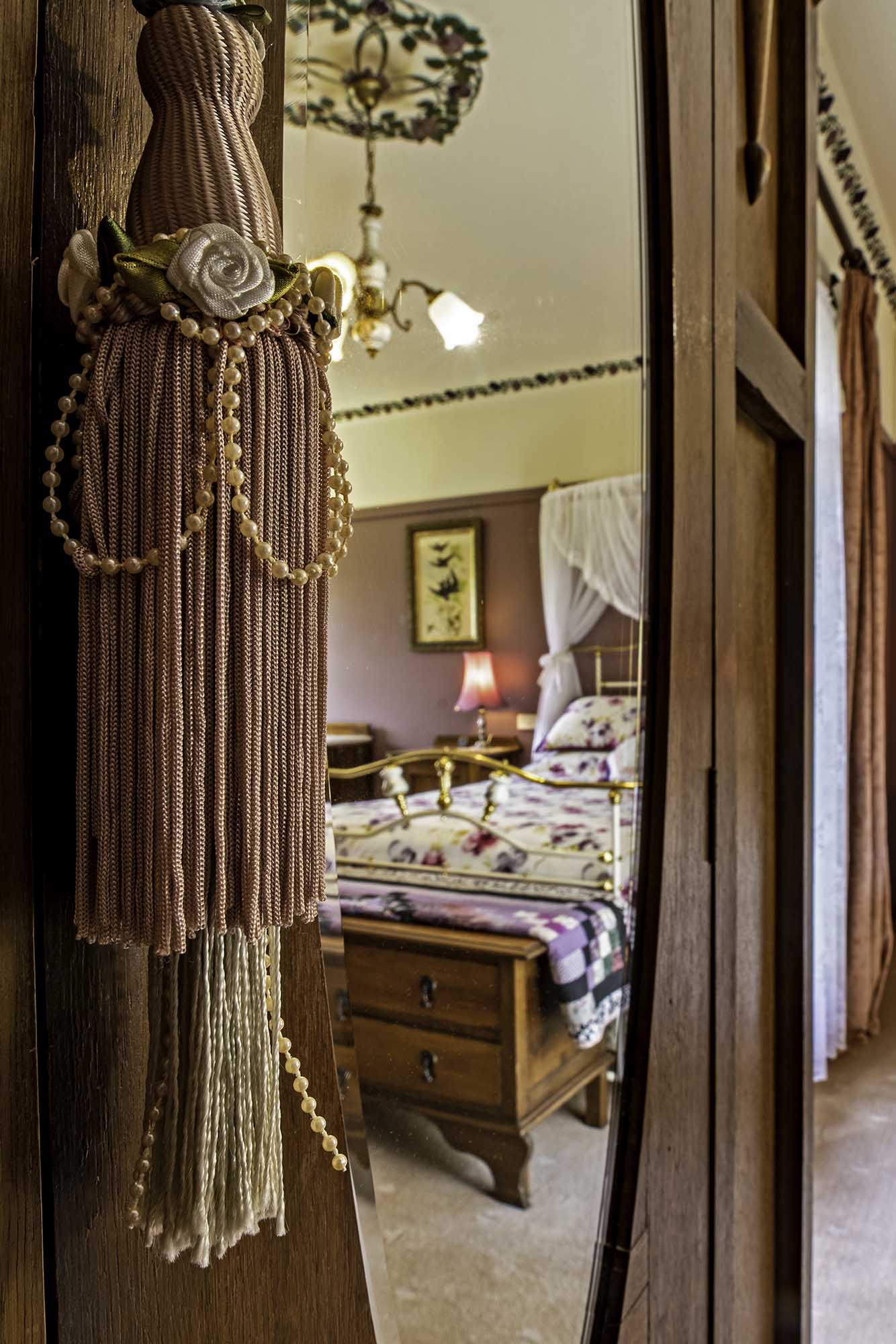 LILLY PILLY COTTAGE
Lilly Pilly Cottage is a spacious one-bedroom cottage with en-suite and full working kitchen.
Furnishings are a blended mixture of antique, vintage and modern, providing a balance of quality and practicality.
There is an antique mantlepiece surrounding an enclosed wood fire in the lounge.
The bedroom has a queen size brass bed, vintage dressing table and wardrobe, and an antique barley twist Jacobean lounge.
Outside, a veranda surrounds the cottage on three sides, providing vistas of the surrounding forests and landscapes.
Suitable for couples.

Click on image for enlargement +